All Inclusive Christmas Holidays 2022/2023
Take the stress out of Christmas and go all inclusive.
View our latest All Inclusive Christmas 2021 deals below, you won't be disappointed.
Enjoy up to £200 off your next all inclusive holiday.
View our latest range of discount codes below which you can use at checkout.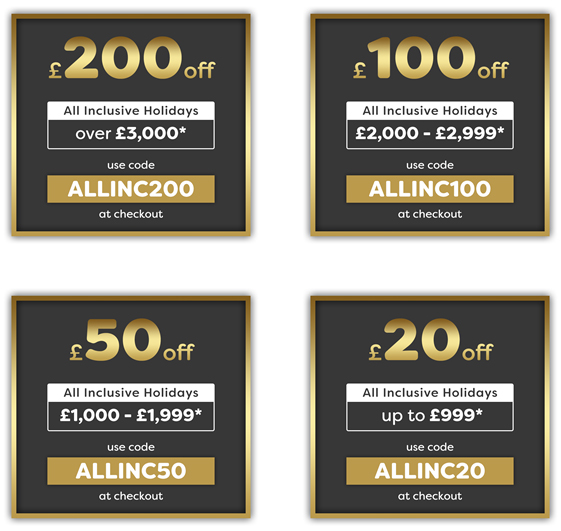 All Inclusive Christmas Holidays
Book Your All Inclusive Christmas Holiday Online Today